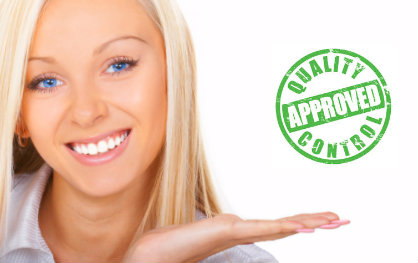 Time to move out from your rented property in Tottenham? We certainly hope you will not move out from this neighbourhood for good. Why do we love Tottenham so much, you might ask yourselves.
Well, the reason is simple – the neighbourhood is very well connected with the rest of the capital and the prices here are outstandingly low. What is more, with attractions like the Bruce Castle Museum, located on Lordship Ln., Tottenham, tourists make the district lively and exciting, too.
End of Tenancy Cleaning Prices
Studio flat

£94

£

79

One Bedroom Property

£145

£

137

Two Bedroom Property

£170

£

159

Three Bedroom Property

£200

£

181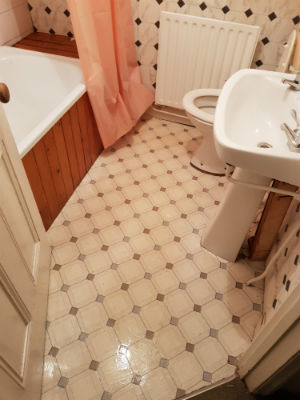 Apart from being well-connected and having a really good vibe, Tottenham has something else – something which can help you move out from your rented property quickly and without any complications – Tidy Cleaning London.
At Tidy Cleaning London we are a leader in the professional cleaning business in Tottenham, and we offer you to rely on our end of tenancy cleaning services. We offer you an easy way to move out from your rented property and we guarantee you a full refund on your deposit money.
Especially if you have moved houses before, you know how important it is to leave your rented property sparkling clean. Because not performing the all-important end of tenancy cleaning will not only cost you your deposit money – you can even have problems moving in a new property.
So, why lose your money and harm your reputation as a tenant when you can simply rely on our help and spare yourself all the trouble? That is right, we will save you time, effort, and we will also save you money, too – our services come at reasonable prices. Book us today, we guarantee you that we will perform the service so perfectly that your landlord will be more than happy to give you your money back.
Depending on how big your property is, the number of technicians which will come and attend your property varies from two to five. The bigger the property, the more technicians will come and assist it. We ask the Client to keep in mind that this is done in order for us to complete the end of tenancy cleaning session as soon as possible.

The Client will receive a firm quotation upon booking our services. The prices are reasonable and determined on the basis of how big your property is. Our prices are tax- and equipment-included. As for additional charges, we assure the Client that they will not be imposed any surcharges.

Unfortunately, carpet cleaning is not part of our professional end of tenancy cleaning services. Nevertheless, the Client can book our company for a carpet cleaning plus end of tenancy cleaning session – huge discounts are available.

No, our end of tenancy cleaning service is not limited in terms of time. We will send a team of professional technicians who will not stop cleaning until they have performed a thorough deep cleaning of each corner in your property.

As the Client has been informed, our end of tenancy cleaning service comes with a 48-hour guarantee. After the cleaning session has ended, we will send a professional to inspect the way our technicians have performed the service. Should the professional find anything wrong, within 48 hours we will send a cleaning team to perform the service again. The re-cleaning session is completely free on part of the Client.
Below is a list of the areas we will cover within your rented property and the cleaning techniques our technicians will use. Please familiarise yourself with these specifications and do no refrain from asking our friendly customer support team for any additional details.
Kitchen
Remove grease and grime where applicable
Clean inside and outside of all cupboards and shelves
Clean and sanitise freezers, refrigerators, microwaves and ovens, both on the inside and outside
Clean and mop floors
Sanitise counter tops
Bathroom and Toilet
Clean and disinfect sanitary ware
Clean mirrors and windows
Remove limescale and dirt accumulations from tiles
Wipe all tiles top to bottom
Bedroom and Living areas
Clean and polish skirting boards
Clean windows from the inside and outside (if reachable)
Clean radiators
Dust and clean all furniture and pictures
Vacuum upholstered furniture
Vacuum carpets and mop floors
Please keep in mind that neither professional oven cleaning nor professional carpet cleaning are part of our end of tenancy cleaning services. We would recommend that you ask your landlord for specifications concerning the move-out cleaning. And, if your landlord believes it necessary, do not think twice before combining the services you want performed and booking our end of tenancy cleaning service.
Get in touch with us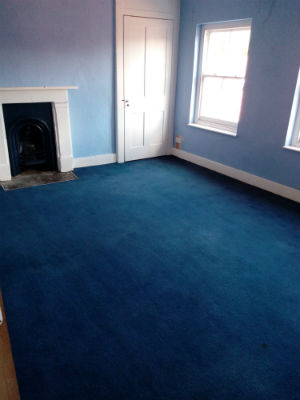 In addition, depending on how big your property is, the number of technicians who will come to your assistance may vary from two to five people.
At Tidy Cleaning London we are working with professional environmentally friendly cleaning products only – they are completely safe for use near people with allergies, children and domestic pets.
Please note that we have several requirements. First of all, we would ask the client to move out all of their personal possessions before our appointment. Secondly, we would like to ask the client to turn off all freezers and refrigerators at least 24 hours prior to our coming.
Contact us today and book our end of tenancy cleaning services – we guarantee you a full refund on your deposit money. Tidy Cleaning London is available for booking in Tottenham throughout the week and also on bank holidays, too.
Our clients Testimonials
"I never realised I had to hire a professional end of tenancy cleaning in order to get my initial deposit back, but my mother mentioned your services, and I immediately booked your company. You guys did an incredible job and cleaned the whole place in no time, even with such a short notice. Thanks, because you are the reason that I got my deposit back." Steward
"I'd like for the quick and efficient end of tenancy cleaning! You guys are certainly the best since I'm a landlord in the area, and I have worked with other companies, but no one could achieve your results in such a short time, especially at such a low rate." Clint