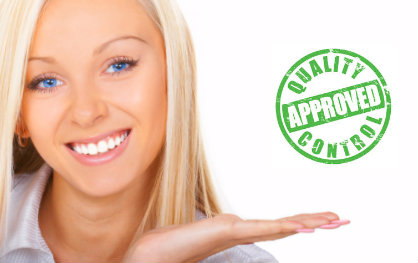 As you already know, cleaning is an essential part of moving out. However, when performing it, you have to do a lot more than simply dust and vacuum – the end of tenancy cleaning is a much more time – and effort-consuming task than weekly house maintenances.
In other words, if you want to do a good job, you will have to spend a lot of time in cleaning. Naturally, as you are moving out you have arranged all sorts of appointments with moving companies, etc. and unless you have planned your time accordingly, there is a good chance that you to have to reschedule appointments.
End of Tenancy Cleaning Prices
Studio flat

£94

£

79

One Bedroom Property

£145

£

137

Two Bedroom Property

£170

£

159

Three Bedroom Property

£200

£

181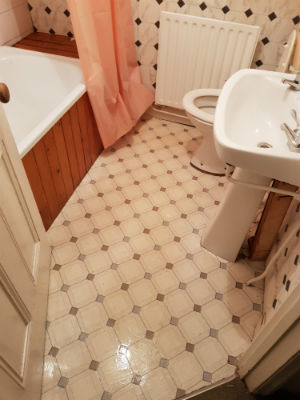 But you know all too well that cleaning is not a process on which you can set a particular duration. That is, you may have to spend a lot more time cleaning than you initially thought, and this could cause a disruption in your plans.
Why change your plans when you can simply rely on our professional end of tenancy cleaning services. At Tidy Cleaning London we are the affordable solution to your move-out problem.
All you need to do in order to receive a full refund on your deposit money is contact us and book our company's professional end of tenancy cleaning services.
Our company cleans houses and apartments in Finsbury and our services have competitive price-performance ratios. We are available for booking throughout the week.
Flexible working hours
At Tidy Cleaning London we are all about client satisfaction. That is why our cleaning company has flexible working hours – we will come to your assistance at your convenience. What is more, we are the only professional cleaning company in Finsbury which offers its clients completely customisable cleaning services.
Depending on how big your property is, the number of technicians which will come and attend your property varies from two to five. The bigger the property, the more technicians will come and assist it. We ask the Client to keep in mind that this is done in order for us to complete the end of tenancy cleaning session as soon as possible.

The Client will receive a firm quotation upon booking our services. The prices are reasonable and determined on the basis of how big your property is. Our prices are tax- and equipment-included. As for additional charges, we assure the Client that they will not be imposed any surcharges.

Unfortunately, carpet cleaning is not part of our professional end of tenancy cleaning services. Nevertheless, the Client can book our company for a carpet cleaning plus end of tenancy cleaning session – huge discounts are available.

No, our end of tenancy cleaning service is not limited in terms of time. We will send a team of professional technicians who will not stop cleaning until they have performed a thorough deep cleaning of each corner in your property.

As the Client has been informed, our end of tenancy cleaning service comes with a 48-hour guarantee. After the cleaning session has ended, we will send a professional to inspect the way our technicians have performed the service. Should the professional find anything wrong, within 48 hours we will send a cleaning team to perform the service again. The re-cleaning session is completely free on part of the Client.
Our end of tenancy cleaning services can be combined with any other of our professional cleaning services. Since our clients usually choose end of tenancy plus carpet cleaning services, we offer those with a huge discount.
We are the preferred choice of both landlords and tenants in Finsbury. People choose us over our competition for several reasons.
First of all, our prices are transparent. The client will receive a firm quotation upon booking our services. Our prices are based on the number of bedrooms in the client's rented property has. We will not impose any surcharges, nor will the client have to pay for our equipment. Our prices are tax-included.
Get in touch with us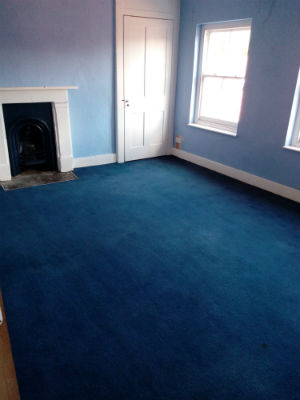 Secondly, our specialists are trained and experienced, and they have a keen eye for detail, too. Choose us to perform the end of tenancy cleaning in your property and our specialists will completely transform the rented premise in no time. We guarantee that no grease, grime, limescale, and dirt will be left untreated in your property.
Knowing how important it is for you not to use toxic chemicals when you clean, at Tidy Cleaning London we are working with environmentally friendly cleaning products only. Our cleaning products are safe for use near children and domestic pets.
Dear tenants, do not leave your rented property dirty. Dear landlords, do not let incoming tenants live in a filthy rental space. Contact us and book Tidy Cleaning London's affordable end of tenancy cleaning services now.
About Finsbury
Finsbury, located in Central and North London, is a place worth its visit. The area is mostly famous for its green spaces, with Finsbury park being the vastest green area here. The district is very well-connected with Islington, the City of London, and Clerkenwell.
There are two tube stations in Finsbury, too, which provide access to various places in the capital. When it comes to eating out, Finsbury has got something to offer its residents. Our favourite place is The Old Dairy – a gastropub which used to be a creamery.
Our clients Testimonials
"Even though I regularly clean the whole flat, my landlord insisted on hiring professional help, and your company's name was the most mentioned name by my friends. Your team arrived right on time, and got straight to work, I did not even realise when they finished the job, they were that quick. Thanks to you I got my move in deposit back." Maria
"Cleaning is definitely not one of my favourite activities that is why I resorted to using your end of tenancy cleaning services. And I must admit that you employ a team of magicians since they made all the dust and grime disappear in no time. You have my stamp of approval and everybody should be looking at your company to see how things should be done." Ren